The 4D Imaging Radar that Meets YOUR Needs
Unprecedented performance, low cost, and complete flexibility to integrate into YOUR systems
Raising the Bar
Object recognition, both static and dynamic, in all environments
Know what's coming your way:
Ultra long-range imaging, identifying objects over 400 meters away.
See objects, both static and dynamic, at a wide angle. 10X resolution in wide FOV, and higher maximal range and resolution without reducing FOV.
Identify objects accurately:
High-resolution azimuth, elevation, distance, and relative velocity distinctly identifies closely-clustered objects.
Ultimate Flexibility
Our radar is chip and DSP agnostic, easily integrating into YOUR systems. We use off-the-shelf components, reducing risk, cost, time-to-market, and certification processes. Use of of-the-shelf components also allows us to focus our technology on what we do best: achieving outstanding performance.
Our Technology:
Under the Radar Hood
We start with off-the-shelf 77GHz chips and then add in our technology: proprietary algorithms, a patented antenna, and novel system architecture.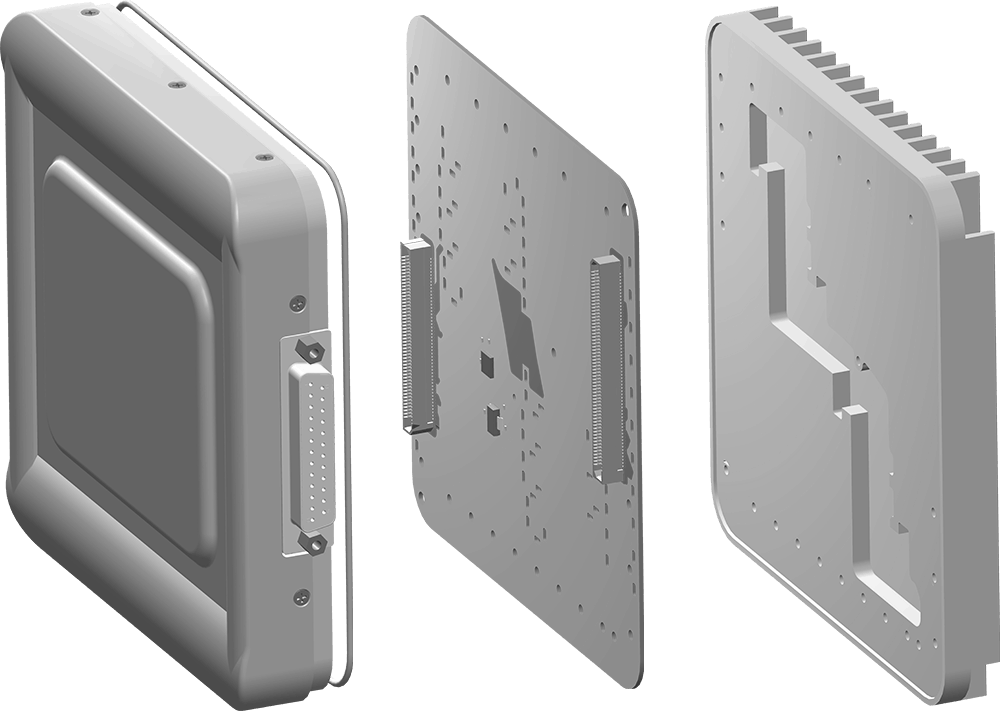 Proprietary Imaging Algorithms:
AI-driven proprietary radar processing
algorithms
Object classification and fusion with
camera using radar image
1 of 3
Patented Antenna:
Novel antenna design
3D mechanical design for the
entire radar
High gain, dynamic range.
Low manufacturing cost
2 of 3
Novel System Architecture:

Two radar chips
Small size
3 of 3
The RadSee Difference
RadSee's 4D imaging radar was designed to deliver outstanding performance. It was also designed with the flexibility for easy integration into existing systems, and the low cost needed for widespread adoption.
Outstanding
Performance
Long-range, high resolution, broad field of view, with a new level of object clarity.
Flexibility
Off- the-shelf radar chips and DSP processors allow for fast automotive grade certification and integration into any system.
Cost
RadSee's use of off-the-shelf components, and two radar-chip design, keep costs down without impacting performance.
About Us
The RadSee team combines deep automotive, academic, managerial and entrepreneurial experience, with over 50 registered patents and more than three decades of algorithmic and electrical engineering expertise.